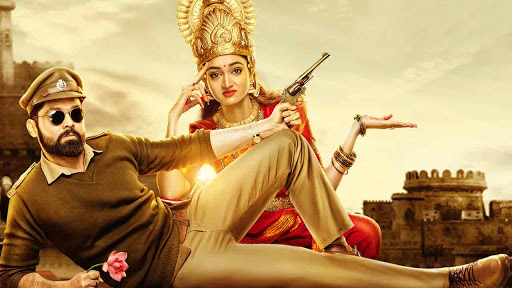 A feel-good romantic thriller! Luca Alias Johnny
Telugu cinema, also known as Tollywood, is part of Indian Cinema. It is engaged in making motion pictures in the Telugu language, widely spoken in Andhra Pradesh and Telangana. Since 1909 many filmmakers are involved in producing Telugu films and promoting them. It is a well-known industry for a long time with a massive collection of movies and short films. Till the pandemic hit the nation, films meet audiences in theatres but, the pandemic has pushed them to choose others. It became tough to release movies over theatres due to government regulations, and hence came the OTT platform to watch new Telugu movies online. A large section of the Indian audience loves to spend their time watching a Telugu movie, and this is a great thing!!!!!
One such new Telugu movie to watch online is Luca Alias Johnny. The film is the remake of the Malayalam movie Luca, now has arrived on Aha, dubbed in Telugu and titled Luca Alias Johnny. The film is made under the direction of Arun Bose. Tovino Thomas and Ahanna Krishna are in the lead roles of Luca and Niharika. It is a romantic mystery that revolves around the lives of Luca and Niha. They meet in unexpected ways and fall in love with each other while living together. Both of them know each other's strengths and weaknesses and help each other in case of any discomfort. Luca has Necrophobia, a fear of anything related to death, and loses his control. Whenever he used to get panic attacks about death-related matters, she would calm him. Niharika was abused by one of the close relatives in childhood, which has made an emotional scar in her life. Luca fills her emptiness by loving her. This understanding of each other and helping out each other in difficulties had brought them much closer. They were each other's strength against their fears and traumas. The story unfolds when police inspector Akbar reads Niharika's diary that she sent to Luca with some purpose. 
What change does the movie take? Why an inspector is reading Niharika's diary is what forms the story of the film. Is everything alright with both the love birds who share such a strong bond? So why wait to watch such an exciting romantic thriller movie. 
Where to watch this movie in this pandemic situation? A perfect destination for watching Telugu movies of different genres in one place right from your space and your time is the OTT platform Aha. This platform is a boon for all Telugu movie lovers as they can watch their favorite movies just a click away. It is an exclusive Telugu content platform with a wide range of films in different genres and original web series. Just get your app and enjoy this feel-good romantic thriller movie. Aha can be your perfect partner to remove your boredom and frustration in this hectic routine life. Don't go anywhere and watch Luca Alias Johnny online on the OTT platform aha.